[note: see below and on flickr for pics of the trip]
Michelle Malkin, like Ann Coulter is a conservative pundit who regularly appears on the O'Reilly spin zone.
In her blog yesterday she distastefully wrote about how Cindy Sheehan's husband has filed for divorce.
When a married couple loses a child they often cannot handle it and file for divorce.
It is for this reason I find her digusting and unworthy of retaining her vagina.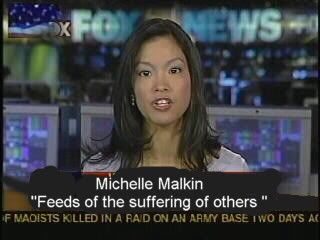 read her blog to see if you second the motion